For years now, one of my favourite bands have been VersaEmerge. I came across them on myspace (back in the day!) and was hooked from then on. When I first started listening, the band only had EP's out and they had five members. Big difference to what they're like now!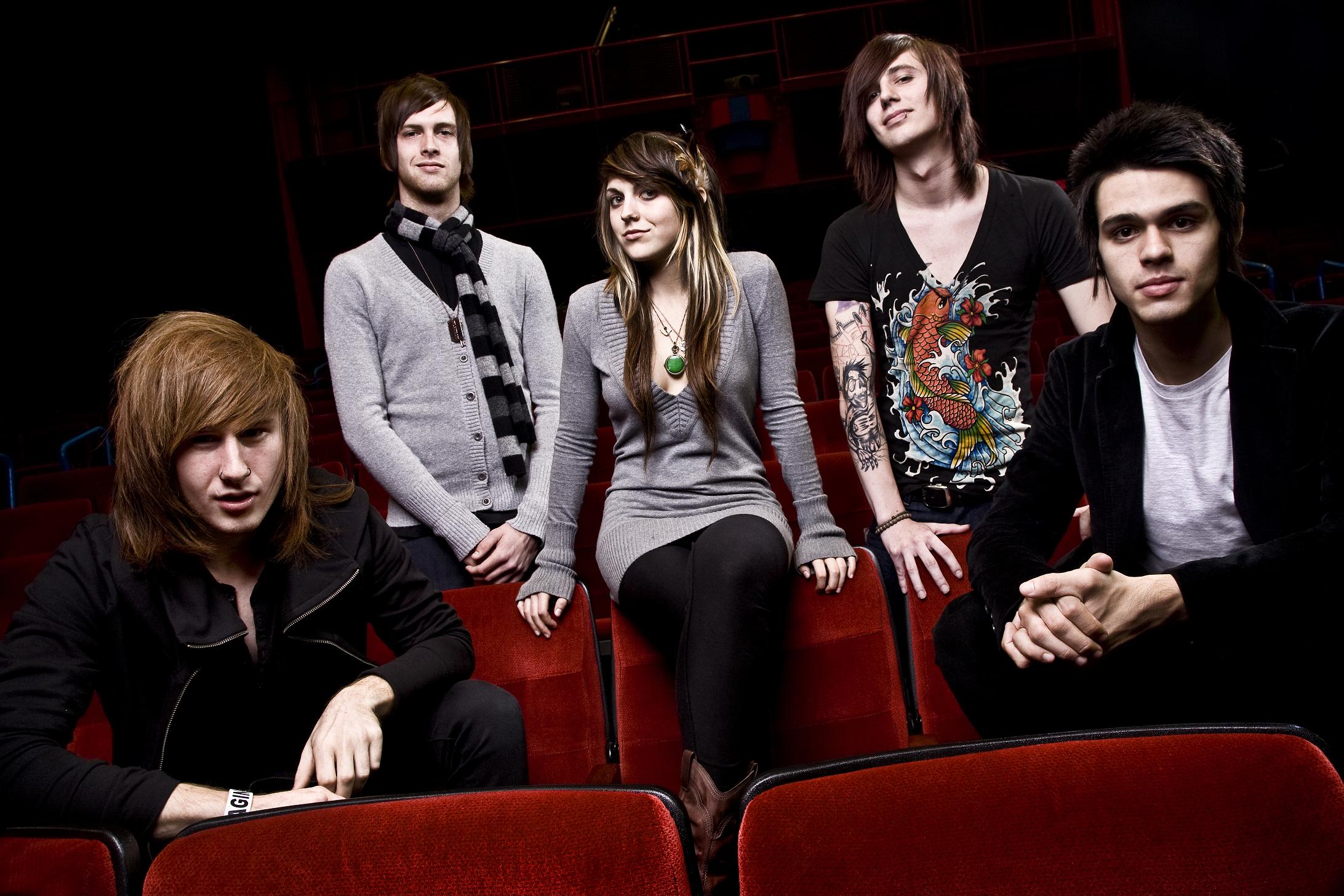 The first EP released by the band was titled 'Cities Built on Sand'. Most people who have heard of VersaEmerge will know that Sierra Kusterbeck is the lead vocalist, however in this EP the singer is a previous member named Spencer Pearson. By the time the second EP 'Perceptions', had came out, Sierra has joined the band and became the lead singer. The band released one other EP, not including their acoustic album, which was simply titled 'VersaEmerge'. However, shortly after the release of their final EP, two of the members left the band which left Sierra, Blake and Devin to form the new VersaEmerge.
For a while nothing new happened with the band, but in April 2010 the band announced that in June they will be releasing their first album titled '
Fixed At Zero
'. As soon as this album came out I pretty much shut myself in my room and listened to it on repeat for weeks. It was perfect. Technically, the band are nothing new. A female fronted rock band, typically compared to the likes of Paramore, Tonight Alive etc. However this album set them apart from others. They had a different sound that has been described as darker and mysterious. Soon after, the band released the first single and music video from the album, 'Fixed At Zero'.
The video itself soared and the band gained more recognition
. People who had never heard of the band before began downloading their old EP's and trying to find out where they came from. Through the past year the band have released more singles from their album which have became equally popular. The band went from being more or less unknown to up with the likes of the most famous Fueled By Ramen bands. I remember a while back I went to a VersaEmerge concert and there was only a handful of us there. Now at VersaEmerge concerts you'll have to fight your way to the front. Insane!
Unfortunally, shortly after the release of this album, fans receieved some heartbreaking news. Devin was leaving the band. He had just had a son and with going on tour and constantly rehearsing, he was spending too much time away from home. He felt that he wanted to be with his family and shortly after departuring, he married his fiancé. Sierra and Blake reassured fans that the band were not splitting up, and that they were going to continue as a two piece band.
For the past few months, VersaEmerge have been leaking pictures and snippets of the band working on their next album. We've seen pictures of them in the studio, Sierra humming along to one of their new songs and Blake playing new songs. Finally, yesterday the band released their new song, 'No Consequences.'
The song is insane, an awesome comeback. It's perfect to show that they're still here and they're not going anywhere. It sounds different to Fixed At Zero, but follows the same path. I've had this song on repeat for hours and I'm no where near getting bored of it. If the new albums follows this song then I can see myself getting totally obsessed. Epic song, welcome back VE!